OHS Receives 38 Alaskan Malamutes and 87 Cats in Two Separate Cases
Oregon Humane Society's Portland and Salem campuses were involved in two separate rescues on Sept. 14, 2022.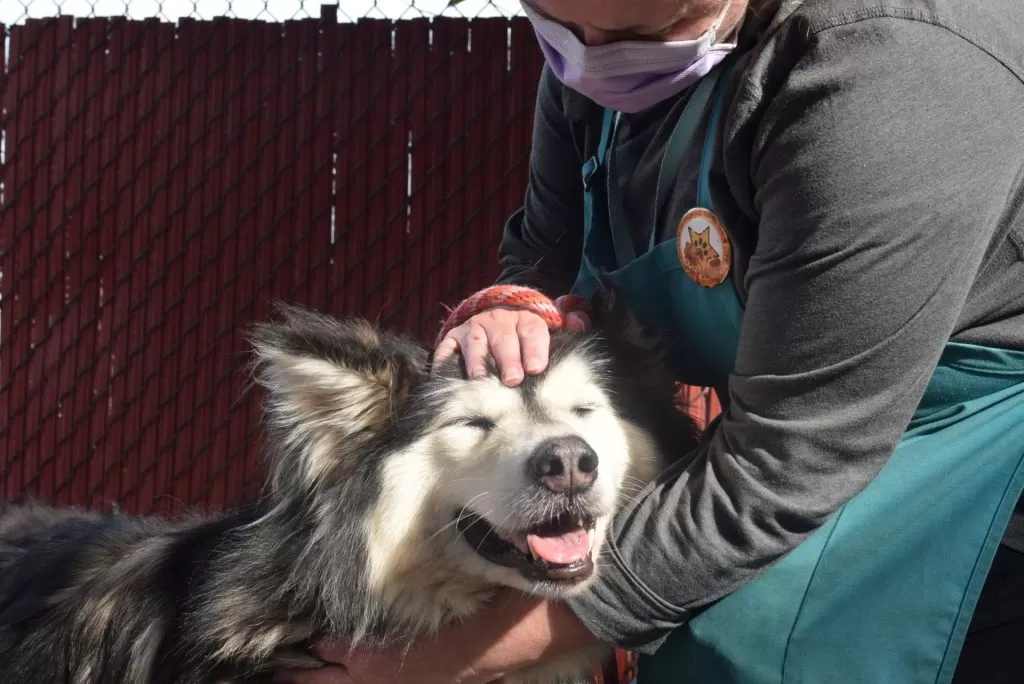 At the request of Oakridge Police, OHS assisted with a situation involving an overwhelmed breeder. Four OHS transport vehicles traveled to the area to bring 38 Alaskan Malamutes back to the Portland Campus.
After receiving an initial exam and grooming, three were then transferred to our Salem Campus.
The same day, OHS' Humane Law Enforcement was contacted to help with a suspected neglect case involving close to 100 cats. The case is being handled by the Salem Police Department and the Polk County Sheriff's Office who contacted OHS for assistance. OHS' team in Salem mobilized quickly to take in 87 cats and kittens. Within a few weeks, another 12 cats were retrieved from the same location and taken to OHS Salem Campus.
Veterinarians performed exams while OHS Humane Law Enforcement documented evidence. The cats are part of an ongoing investigation and not available for adoption at this time.
"OHS can respond to multiple urgent requests thanks to the hard work and collaboration of the teams at the Portland and Salem campuses," says Sharon Harmon, OHS President and CEO.
The Alaskan Malamutes are receiving care including spay / neuter and any necessary medical treatment and grooming. They will be available for adoption at OHS' Portland and Salem campuses beginning Sept. 19. Learn more about Alaskan Malamutes an their unique needs.