Benefits of Wellness Exams
Routine wellness exams allow us to get to know your pet so we can determine the best preventative care for their lifestyle and specific risk factors for disease. Regular visits allow us to keep an eye on energy, attitude, weight, dental health, skin and ears, normal aging, and emerging issues.
Early detection is key to early intervention and treatment to improve quality of life for both pet and owner.
Diagnostic Services Available
At our state-of-the-art Community Veterinary Hospital, we use a variety of advanced medical technology and therapies to diagnose and treat your pet.
Our in-house laboratory is equipped to run point-of-care urinalysis, serology, and deeper hematology.
Our handheld analyzer allows the veterinary team to receive laboratory quality blood gas, electrolyte, chemistry, and hematology results within minutes. This helps us to diagnose and treat your pet quickly.
When necessary, tests are sent out to a specialized veterinary reference lab for more advanced diagnostics, including histopathology.
Our digital radiology equipment allows us to take x-ray images to aid in diagnosing many different injuries or illnesses from broken bones to pneumonia, foreign object ingestion to heart disease. This non-invasive tool helps guide individualized treatment for your pet. Digital images can easily be sent for specialist interpretation if more information is necessary.
Ultrasonography is a versatile imaging modality available at our Community Veterinary Hospital that allows us to see inside the body quickly and easily and especially into soft tissues of the chest and abdomen. We can use ultrasonography to help guide fluid and sample collection too.
Cytology refers to the examination of individual cells taken from masses, skin, ears, lymph nodes, urine and any other cell type which can help arrive at a diagnosis and treatment plan for your pet. Our digital cytology service allows us to send images of cells quickly and seamlessly to specialized veterinary experts (pathologists) for identification and diagnosis thus helping us create an individualized care plan for your pet.
Ability to measure your pet's heart rate and rhythm. Can be helpful in diagnosing underlying cardiac disease.
Just like us, abnormally high or low blood pressure can be an indication of underlying disease. Regular monitoring may be part of your regular checkups for senior pets.
Measuring eye pressure is a helpful tool for screening various genetic ocular diseases in many breeds and is a vital diagnostic for most eye diseases.
Schedule Your Pet's Preventative Care Consultation Today
Through diagnostic consultations, our skilled team is dedicated to understanding each pet's unique circumstances to provide the highest quality care. Additional treatment may require added fees, which will be discussed during the exam.
A deposit for the consultation fee is required at the time of appointment booking.
Preventative Care Consultation: $65
Dental Consultation: $65
Sick Pet Consultation: $85
Urgent Care Consultation: $110
Need to cancel? Let us know by calling (503) 802-6800 at least 24 hours ahead of your appointment to avoid forfeiture of your deposit.
Financial Assistance Available
We are dedicated to offering accessible veterinary care to you and your pets. Find out how you can qualify and apply for financial assistance at our Community Veterinary Hospital.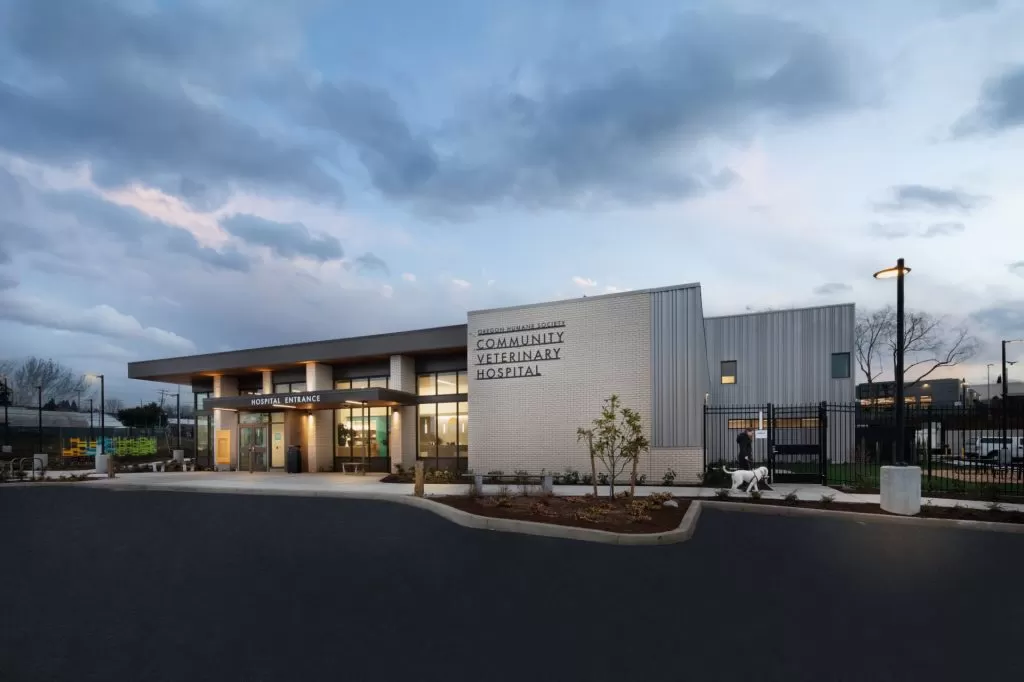 Community Veterinary Hospital
Visit Us
Sunday–Thursday, 7:30 a.m.–5:30 p.m.
7865 NE 14th Pl., Portland, OR 97211
Contact Us
(503) 802-6800
You might also be interested in