Please call us at (503) 802-6800 if you believe your pet needs urgent care. Urgent care appointments are not available to book online as this service requires further information to best help each pet.
Urgent Care Services
Urgent medical care should be sought for issues that need immediate medical attention but aren't necessarily life-threatening, such as:
Bite wounds
Diarrhea or vomiting
Loss of appetite
Wound care
Pain or sudden lameness
Ingestion of a foreign object
Fractures or other traumatic injury
Seizures
Squinting or eye swelling
Weakness or collapse
Ear infections
Urinary changes or blood in the urine
Scooting or bum-licking
Schedule Your Pet's Urgent Care Consultation Today
Through diagnostic consultations, our skilled team is dedicated to understanding each pet's unique circumstances to provide the highest quality care. Additional treatment may require added fees, which will be discussed during the exam.
A deposit for the consultation fee is required at the time of appointment booking.
Urgent Care Consultation: $110
Sick Pet Consultation: $85
Preventative Care Consultation: $65
Dental Consultation: $65
Need to cancel? Let us know by calling (503) 802-6800 at least 24 hours ahead of your appointment to avoid forfeiture of your deposit.
Financial Assistance Available
We are dedicated to offering accessible veterinary care to you and your pets. Find out how you can qualify and apply for financial assistance at our Community Veterinary Hospital.
Emergency Care
If your pet is experiencing a life-threatening crisis that requires immediate critical care and/or hospitalization, please seek emergency care at the closest emergency veterinary clinic.
Clinics near the Community Veterinary Hospital include:
(503) 501-2375
2030 NE 42nd Ave., Portland, OR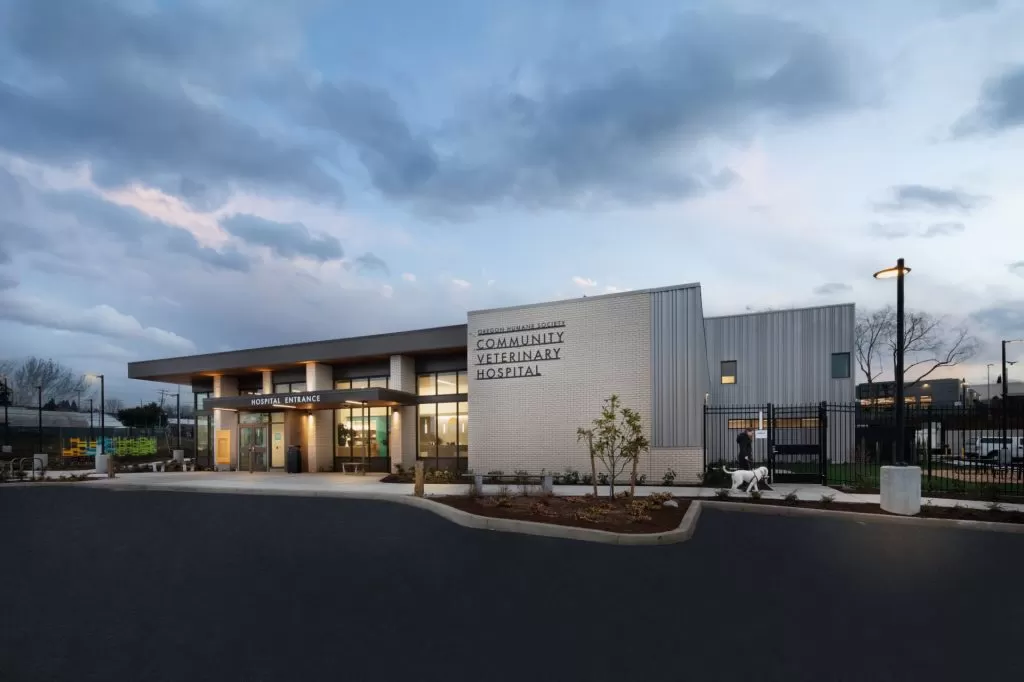 Community Veterinary Hospital
Visit Us
Sunday–Thursday, 7:30 a.m.–5:30 p.m.
7865 NE 14th Pl., Portland, OR 97211
Contact Us
(503) 802-6800
You might also be interested in