Spay & Neuter Services
To schedule a spay/neuter surgery for your dog or cat, please book an appointment online. To book an appointment for small animals, such as rabbits, please call us at (503) 802-6800.
Given high demand for this service, availability is limited. New appointments are released online for scheduling the last Monday of each month at 10 a.m. PT, so please check back regularly.
Surgery Rates
A deposit for the cost of surgery is required at the time of appointment booking.
Feline Spay: $300
Feline Neuter: $100
Canine Spay: $500
Canine Neuter: $300
Need to cancel? Let us know by calling (503) 802-6800 at least 24 hours ahead of your appointment to avoid forfeiture of your deposit.
Financial Assistance Available
We are dedicated to offering accessible veterinary care to you and your pets. Oregon Humane Society's Community Veterinary Hospital is a partner in the Spay & Save program, which aims to assist low-income families and their cats by offering affordable spay/neuter surgeries for those who qualify.
Find out how you can qualify and apply for financial assistance through Spay & Save at our Community Veterinary Hospital.
Other Spay & Save Locations
Spay & Save serves the greater Portland/Vancouver metro area, including Multnomah County, Washington County, Clackamas County, and Clark County. Spay & Save services are also available at: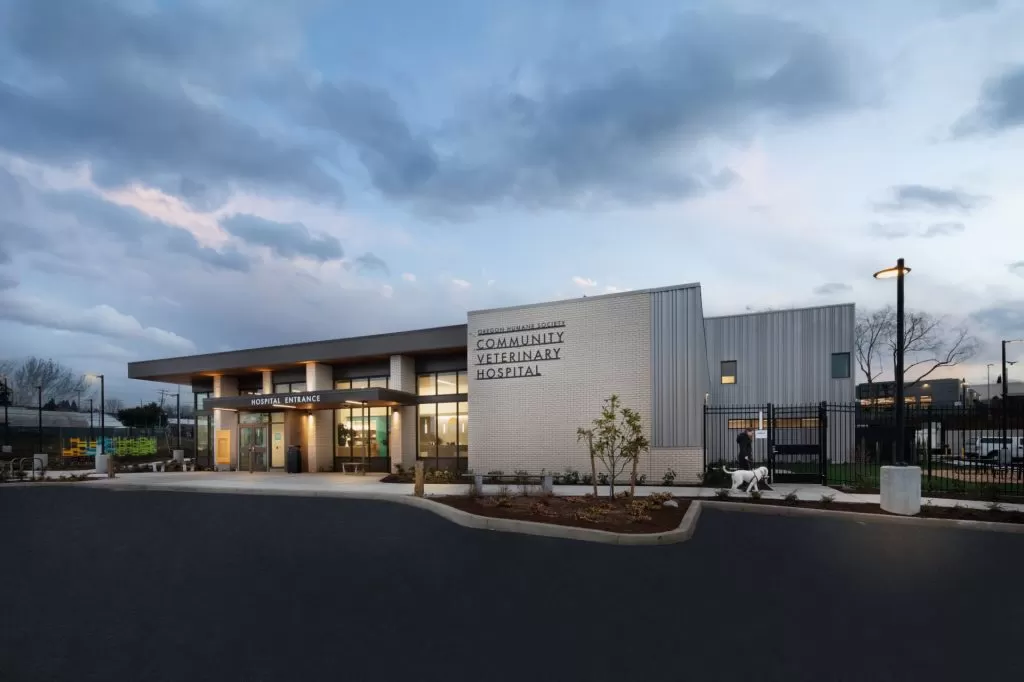 Community Veterinary Hospital
Visit Us
Sunday–Thursday, 7:30 a.m.–5:30 p.m.
7865 NE 14th Pl., Portland, OR 97211
Contact Us
(503) 802-6800
Fax: (503) 802-8052
You might also be interested in