Benefits of Dental Cleaning
Use of dental radiology to check for disease that may exist below the gumline, where tooth and gum issues can easily hide from the naked eye
Keeping teeth and gums healthy
Treatment for teeth that may be painful to your pet
Extraction of painful teeth under anesthesia to eliminate the risk of infection or irreversible damage to the other organ systems
What to Expect When Scheduling a Dental Cleaning
Scheduling your pet's dental cleaning at our Community Veterinary Hospital starts with a consultation visit, where one of our veterinarians will perform a thorough exam of your pet to determine the best dental plan for them. A deposit for the consultation fee is required at the time of appointment booking.
We recommend pre-op bloodwork to look for any health concerns that may require adjustments to their anesthesia throughout the procedure.
Dental cleanings at the Community Veterinary Hospital occur in our specialized dental surgery suite, where your pet will receive:
A thorough cleaning, polishing, and assessment of the entire mouth
Dental radiographs to inspect what is occurring below the gumline
Additional treatments and extractions as needed
We can treat a variety of oral diseases. However, in some cases, we may recommend your pet see a dental specialist for more complex cases, such as a root canal, complicated jaw fracture, or oral cancer.
Schedule Your Pet's Dental Care Consultation Today
Through diagnostic consultations, our skilled team is dedicated to understanding each pet's unique circumstances to provide the highest quality care. Additional treatment may require added fees, which will be discussed during the exam.
A deposit for the consultation fee is required at the time of appointment booking.
Dental Consultation: $65
Preventative Care Consultation: $65
Sick Pet Consultation: $85
Urgent Care Consultation: $110
Need to cancel? Let us know by calling (503) 802-6800 at least 24 hours ahead of your appointment to avoid forfeiture of your deposit.
Financial Assistance Available
We are dedicated to offering accessible veterinary care to you and your pets. Find out how you can qualify and apply for financial assistance at our Community Veterinary Hospital.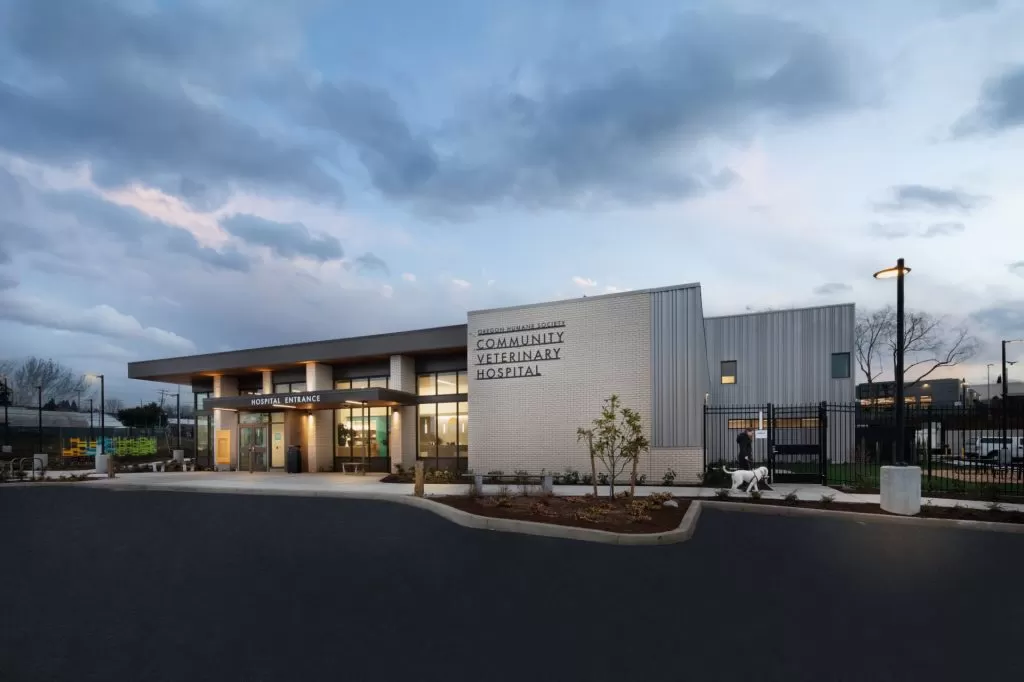 Community Veterinary Hospital
Visit Us
Sunday–Thursday, 7:30 a.m.–5:30 p.m.
7865 NE 14th Pl., Portland, OR 97211
Contact Us
(503) 802-6800
Fax: (503) 802-8052
You might also be interested in