I'm sponsored by 2 people.
Details
Adopted
10/10/2022
Type
Dog
Looks like
American Staffordshire Terrier, Labrador
Sex
Male
Color
White, Brindle
Age
1 years and 7 months
Weight
78.2 lbs
Code #
270529
Notes

I'm sponsored by generous donors.
What my friends at OHS say about me:
Watch my video below!
I am used to living an active lifestyle! I would love to get up and go adventure with you at the beach, in the mountains, or along the river!
I love people, because humans throw the ball. But I also like to get pets, play tag, hide and seek, and also cuddling on the couch.
I'm only a "little" obsessed with tennis balls, I LOVE when my friends play fetch with me. I can fit two tennis balls in my mouth and I will even choose a ball over tasty treats!
I like to play with other dogs, especially if they have a similar play style as me. I like to chase, play tug, and wrestle.
I have been working with the Behavior and Training team here at OHS and am looking for a special home.
High Energy: I can become frustrated if my energy and exercise needs are not met. I will need positive outlets and a routine to help me flourish. I can couch potato with the best of them if I get my daily exercise in and go on adventures from time to time.
I love to learn! You can use my favorite balls or treats as positive reinforcement and to teach me new things. I know some basic cues, such as sit, down, stay, crate training, and walking well on leash.
I love to run! I have been on the running team while at OHS and would make a great running or jogging buddy!
I'm comfortable with handling all over my body, so vet visits are a breeze for me.
The type of home I'm looking for:
To learn more about my specific needs, please read my What to Expect handout.
I would flourish in a calm environment and a low-traffic home. The constant passerby of dogs or people gives me a lot of FOMO (fear of missing out).
I need a home without cats or other small animals as I chase cats. I have lived with a small dog in my previous home.
I will need to meet any canine companions prior to getting adopted.
I need to go to a home without small children as I will knock them over, steal their toys, and likely run into them to get to the ball. Older kids are right up my alley.
It could be with you! Click here to learn about the adoption process.
Search For More Dogs & Puppies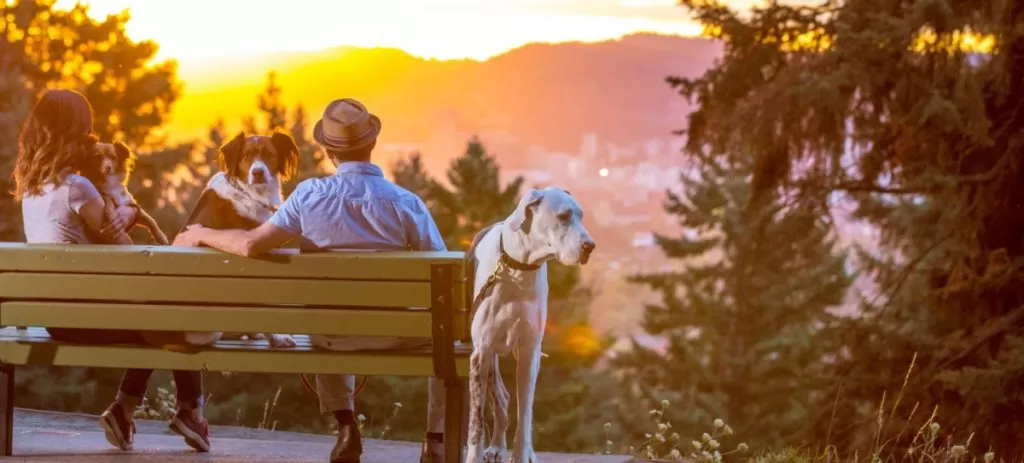 You might also be interested in